Adjust Acetate Eyeglasses Frame Balance Instruction Step By Step
Publish Time: Author: Site Editor Visit: 20
Ref Video Acetate optical frame or acetate sunglasses instruction
(The important is acetate frame and sunglasses only.
Not suitable other material glasses frame.)
Following the pictures step by step
1. if meet acetate sunglasses or acetate eyeglasses frame temple imbalance, take off all polybag, put sunglasses into flat desk .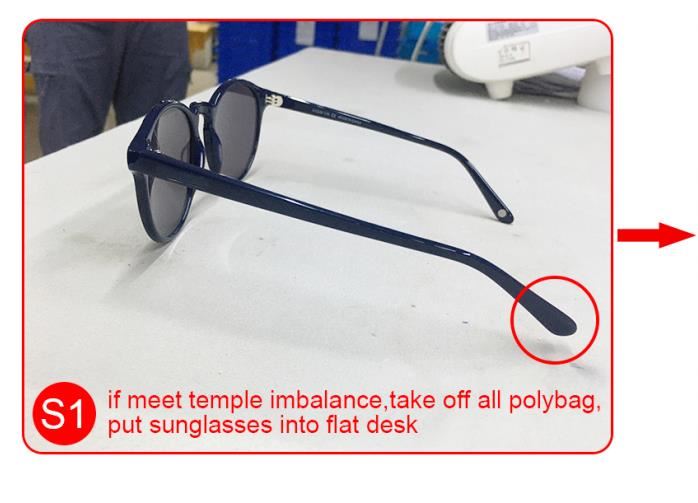 2. please follow the next step.look at sunglasses top view & bottom view, checking or touch which sunglasses temple is imbalance.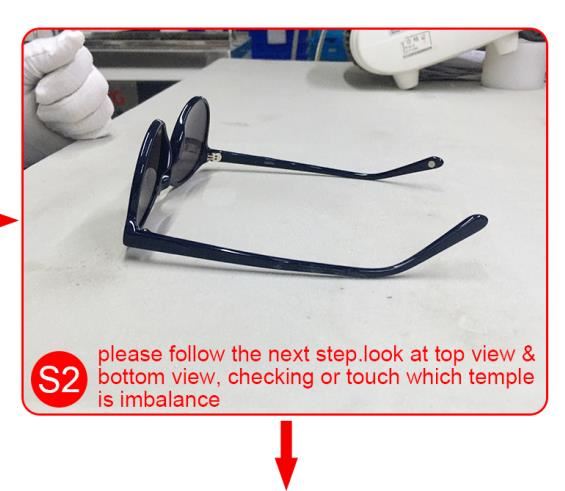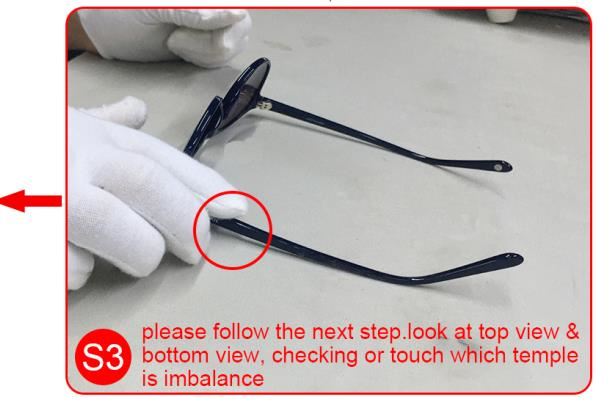 3. two hands hold glasses frame bridge ,then make eyeglasses stongly higher temple turn down,another temple turn top.Make sure two temple going balance.
4. Then a bit strongly bend that sunglasses temple down . After this way ,make sunglasses balance,Then put sunglasses onto desk 30 minutes to 60 minutes ,keeping the optical glasses more time to balance for two temple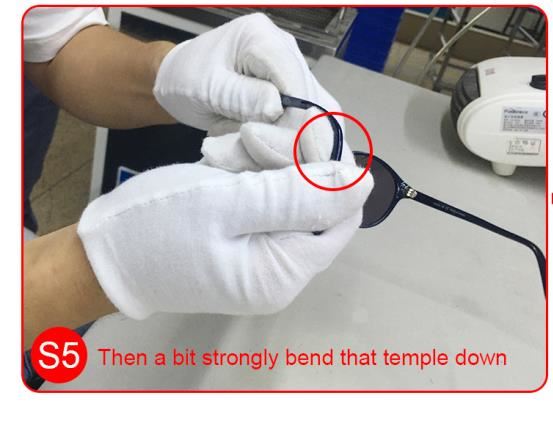 5. After 30minutes to 60 minutes, put EYEWEAR FRAME into polybag.