Do You Know What Kinds Material Optical Frames Is Premium?
Publish Time: Author: Site Editor Visit: 28
Do you know what kinds material Optical Frames is premium?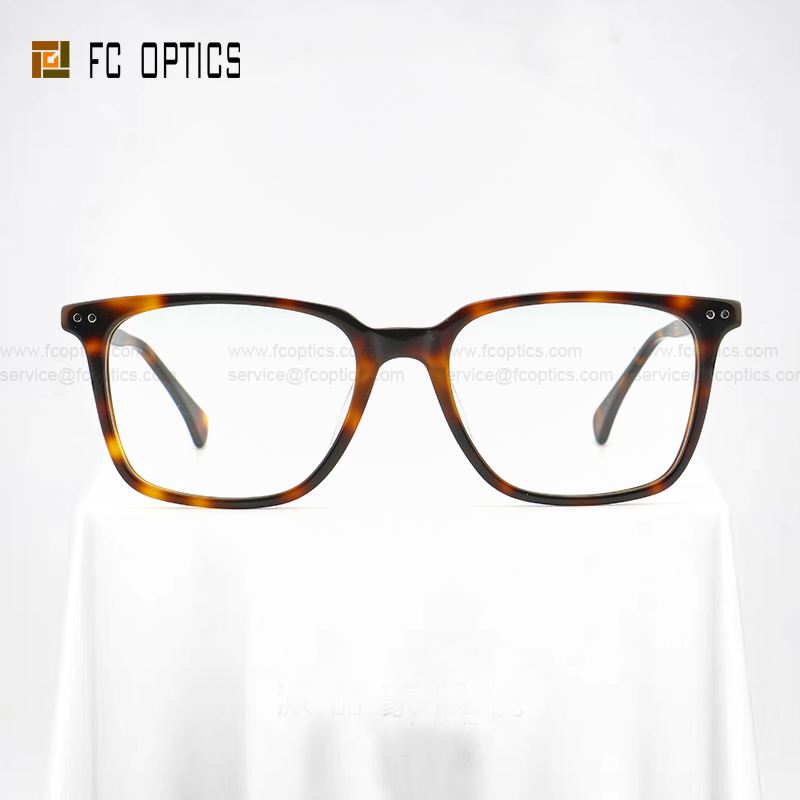 Do you think about what kind material is premium on eyeglass frames?
Wood eyeglasses, Titanium optical frame, Plastic optical glasses, you said?
Firstly, the wood optical eyewear frames temple can't be easily adjust temple as your requests,
It's hard and easily broken

We say no
Secondly, the titanium frame is slim, If your prescription glasses power is higher and thicker, eyeglasses frame can't well hold on the lenses stable.
We say no again
Thirdly, the plastic frame is injection by machine mold, optical frames painted color on surface only, and both eyeglasses frame's temple no metal pins can hold the temple shape as your needs.
Another eyewear frame color will be fade after a short time wear it. and glasses frame easily broken
-Now I want to say, latest new designs acetate optical frame always is shiny on your face,Looks high quality and premium optical eyewear frames as it is.
Shiny and soft material, moreover, you can polish it many times during your using time, So you found its optical frame always new .
The last,we said our FC OPTICS is professional of acetate frame and sunglasses manufactory,
Just talk with us now