Do You Know How To Find One Suitable Frame Shape For Your Face?
Publish Time: Author: Site Editor Visit: 25
When you buy one eye glasses frames or sun glasses, Do you know how to find one suitable frame shape for your face?
As we know, Face shape has these kinds of types.
1.Square Face
2.Long Face
3.Heart Face
4.Oval Face
5.Round Face
We show you all typeface pictures here.

1.If your face is square face, No worry about how to choose your favorite glasses frame
The face feature is square faces are widest along the jaw and forehead. Due to this shape being defined by a strong jawline.
It is so many options. We suggestion is round oversized optical glasses, angular design optics glasses, fun colorful horn eyeglass frames all flatters for your face.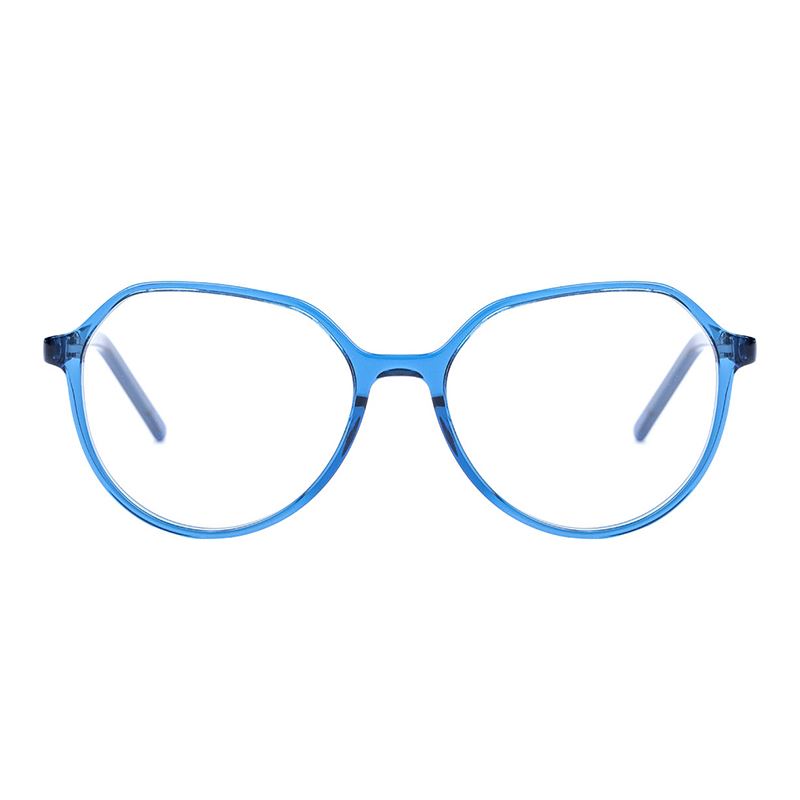 2.If you are oval face,the optician expert said you have many optical glasses choice.your face shape features higher and slightly wider cheekbones,
that is slightly narrower towards the forehead. This long, rounded face
shape allows you to pull off almost any eyewear optical frame styles.
Such as round eyeglasses,cat-eye frames, rectangular glasses frames, square shape optical frame , all suitable for your face.
But we kindly not advise that heavy designer eyeglasses frames,or too narrow lens height optical frames .not so nice for your face shape.
So your choice is endless.
3.Continue the next face shape,What kinds glasses frame suitable for round face people?
As more than 10 years eyewear expert said,you have many choice.many kinds
sterling optical glasses for you
But we reminder you smaller and round shape eye glasses frames not well for you.
Strongly suggest you choose more wide and angular optical glasses frame .
Such as rectangle eyewear frame,square eyeglasses,oval shape big size
4.What kinds glasses frame for Heart shape people?
There are many eyewear frame for heart shape face.
Heart-shaped faces are widest at the forehead with a narrow chin and high cheekbones.
Find round or oval shape spectacle frames in a bit colored,single designs frame is better way.
Avoid you not choose bottom heavy optical frames.oversize glasses frame optical
5.What kinds glasses frame for long face people?
We glad to tell you that,many glasses optical frame nice for your face
Round frames optic, retro optical frames, metal round sun glasses,square optic eye frames. aviator sun glasses metal,regular shape eyewear frames,
wayferer sunglasses polarized,
But we suggest not wear too wide rectangle for your face,it will be too big for your face.